Forgotten Felines Inc. is a not-for-profit, all-volunteer animal rescue organization. Our mission is to provide food, shelter, veterinary care and spay and neuter services to homeless and abandoned cats and kittens, and to find permanent, loving homes for adoptable cats and kittens.

---
2017 Spring Fundraiser Luncheon
Click HERE for More Info!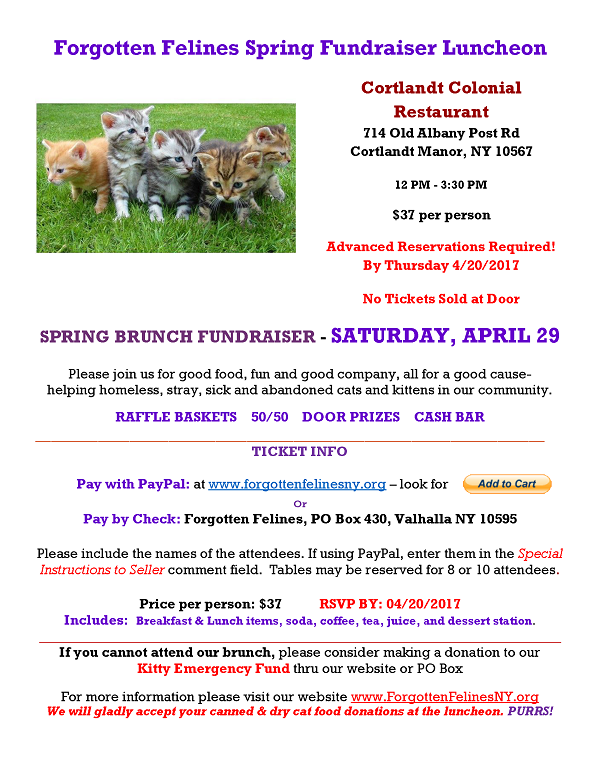 Not subscribed? Just click on the SUBSCRIBE HERE button located at the top of every page!